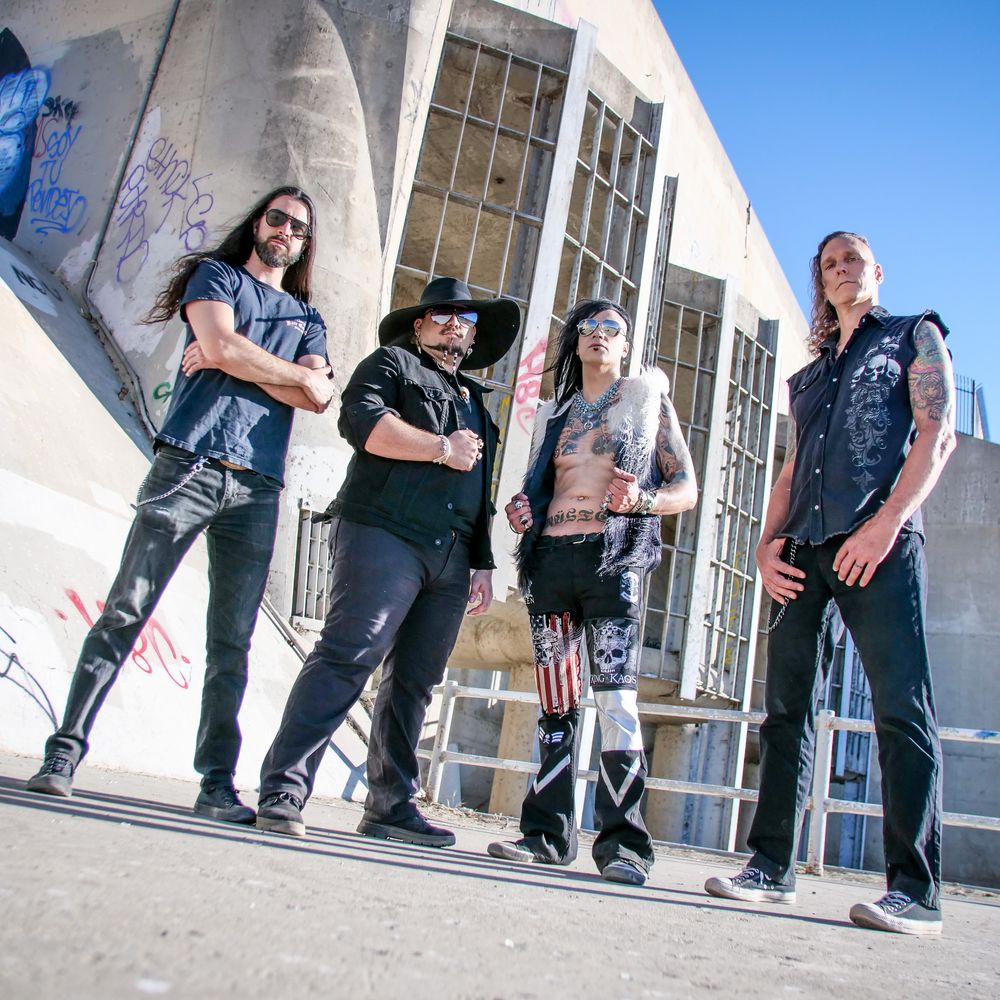 King Kaos
Los Angeles Metal
Formed in 2018, King Kaos is a Los Angeles-based metal band that combines thrash, black, and power-metal to create a unique and powerful sound. The band is comprised of four members—Kon (vocals) from New Jersey, Erik (guitar) from California, Michael (bass) from Wisconsin, and Anton (drums) from Washington state—each bringing their diverse backgrounds and musical influences to the table.
King Kaos explores the dark side of society, vices, and extreme behavior through their music. Active in the LA club scene, they've played at iconic venues like the Viper Room and Whisky a Go Go. Starting In 2019 - 2022, they released a series of singles followed by the EP "King Kaos," which was a compilation of those singles. In June 2022, they released the EP "Wasteland," showcasing their distinctive sound.
Recently, King Kaos partnered with Sliptrick Records on the release of "Wasteland" and is proud to join their artist roster. The band is focused on promoting the current EP and plans to perform live shows and embark on small tours later in 2023. They are also writing new material, laying the groundwork for their next full-length album. Keep an eye out for King Kaos as they continue to make waves in the metal scene.
Press Photos